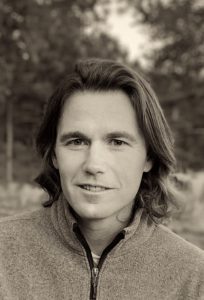 I research the history of big ideas about technology. My work examines 20th century breakthroughs that have shaped 21st century innovation and continue to shed light on dilemmas currently looming over the Internet of Things, Augmented/Virtual Reality, and AI.
My forthcoming book -- The Philosopher of Palo Alto: Mark Weiser, Xerox PARC, and the Original Internet of Things -- will be published by the University of Chicago Press in Spring 2023. Here's a brief description of the book:
Whenever innovators and critics trace the origins of our smart devices and smart cities, they often single out the same person: Mark Weiser, the so-called "father of ubiquitous computing." Weiser was an outlier in Silicon Valley from the day he joined Xerox's famed Palo Alto Research Center in 1987. A computer scientist whose first love was philosophy, he relished debates about the machine's ultimate purpose. While the tech industry raced to build flashier desktop PCs, Weiser argued that future interfaces would be smaller, simpler, and wirelessly connected. He believed that technology should quietly boost our intuition as we move through the world rather than keep us fixated on stand-alone screens.

Informed by deep archival research and interviews with Weiser's colleagues and family, _The Philosopher of Palo Alto_ chronicles Weiser's struggle to initiate a new era of computing. Working in the shadows of the 1990s dot-com boom, Weiser and his collaborators made Xerox PARC headquarters the site of a grand experiment. Throughout the building they embedded software into all sorts of objects—coffeepots, pens, energy systems, ID badges—imbuing them with interactive features. Their push to integrate the digital and the physical soon caught on. Weiser's Scientific American article "The Computer for the 21st Century" was flagged a must-read by Microsoft's Bill Gates. The decade's digirati crowded Weiser's keynote speeches and his dive bar-based "office hours." Yet, as more tech leaders warmed to his vision, Weiser grew alarmed about where they were taking it.

In this compelling story of an innovator and a big idea, digital studies scholar John Tinnell crafts a poignant and critical history of today's Internet of Things. At the heart of the narrative is Weiser's longing for a deeper sense of connection, which animated his life and fueled his notion of what technology at its best could be.
My previous book, Actionable Media (Oxford UP, 2018), explores a new wave of digital art and communication emerging with the spread of ubiquitous computing.
My essays on technology and culture have appeared in the Los Angeles Times and Boston Review, as well as in academic journals such as Computational Culture, Convergence, Deleuze Studies, Enculturation, Environmental Communication, and Fibreculture. With Sean Morey, I co-edited a book called Augmented Reality: Innovative Perspectives across Art, Industry, and Academia.
I am Director of Digital Studies and Associate Professor of English at the University of Colorado Denver, where I teach courses on histories & theories of technology, digital rhetoric, and nonfiction writing. I hold a Ph.D. in English from the University of Florida and was recently a Visiting Scholar in Communication at Stanford University.
My literary agent is Deirdre Mullane of Mullane Literary Associates.