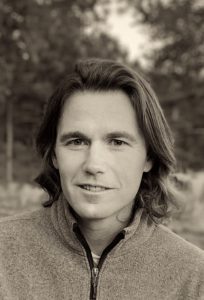 I research the history of big ideas about technology. My work examines 20th century breakthroughs that have shaped 21st century innovation and continue to shed light on dilemmas currently looming over the Internet of things, augmented/virtual reality, and AI.
My current project, titled The Philosophers of Palo Alto, is a narrative history set at Xerox PARC during the 90s. The book follows a group of technology researchers who spearheaded an original vision for the Internet of things in the shadows of the dot-com boom. They turned PARC's headquarters into a showroom for the future: scientists carried handheld computers in their pockets, and all sorts of objects around their labs -- pens, coffeepots, energy systems, water fountains, doors, ID badges -- were computerized and wirelessly connected. As they invented these trailblazing IoT devices, they also wrestled gravely with many of the existential questions that IoT's explosive growth is now raising for societies today.
My previous book, Actionable Media (Oxford UP, 2018), explores a new wave of digital art and communication emerging with the spread of ubiquitous computing.
My essays on technology and culture have appeared in the Los Angeles Times and Boston Review, as well as in academic journals such as Computational Culture, Convergence, Deleuze Studies, Enculturation, Environmental Communication, and Fibreculture. With Sean Morey, I co-edited a book called Augmented Reality: Innovative Perspectives across Art, Industry, and Academia.
I am Director of Digital Studies and Associate Professor of English at the University of Colorado Denver, where I teach courses on histories & theories of technology, digital rhetoric, and nonfiction writing. I hold a Ph.D. in English from the University of Florida and was recently a Visiting Scholar in Communication at Stanford University.
My literary agent is Deirdre Mullane of Mullane Literary Associates.