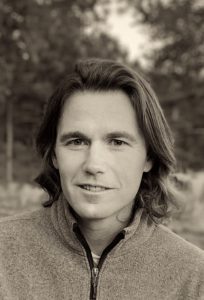 I research the history of big ideas in tech and write about 20th century R&D breakthroughs that still shape 21st innovation and shed light on contemporary dilemmas surrounding the Internet of things, augmented/virtual reality, and artificial intelligence.
My recent book, Actionable Media (Oxford UP, 2018), explores a new wave of digital communication and culture emerging from the rise of ubiquitous computing.
My writing on technology and culture has appeared in the Los Angeles Times, Boston Review, Computational Culture, Convergence, Deleuze Studies, Enculturation, Environmental Communication, Fibreculture, as well as several other academic journals and edited collections. With Sean Morey, I co-edited a book called Augmented Reality: Innovative Perspectives across Art, Industry, and Academia.
I am Director of Digital Studies and Associate Professor of English at the University of Colorado Denver, where I teach courses on media theory, digital culture, histories of writing and technology, the sublime, and nonfiction writing. I hold a Ph.D. in English from the University of Florida, and I will be a visiting scholar at Stanford in Spring 2020.