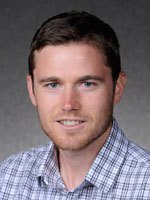 Born in Asheville, raised in Pittsburgh.  Educated in Florida, living in Colorado.
I'm an Assistant Professor in the English Department at the University of Colorado Denver, where I teach courses on rhetorical theory, multimedia writing, digital culture, environmental rhetoric, and digital publishing. My new book, Actionable Media (Oxford UP), explores a new wave of digital communication and culture emerging from the rise of ubiquitous computing.
My essays and journal articles have appeared in the Boston Review, Computational Culture, Computers and Composition, Convergence, Deleuze Studies, Enculturation, Environmental Communication, Fibreculture Journal, Reflections, and several edited books. With Sean Morey, I recently co-edited a book called Augmented Reality: Innovative Perspectives across Art, Industry, and Academia. I hold a Ph.D. in English (Writing, Rhetoric, and Media Studies) from the University of Florida.